We are so pleased to announce that TripAdvisor has awarded us a Certificate of Excellence for 2016. This is the second year that Helmingham Hall Gardens has been the recipient of this award and so we just want to say a big thank you to all of our visitors that gave us such lovely reviews.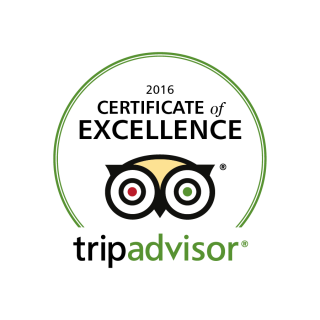 Here's what Lady Tollemache thinks you should look out for this June:
"The roses are star of the show this month and they will be at their peak in the coming week or two. The hybrid musk roses are popping out now.
Flowering their socks off just now are the Peonies along the spring border. The mixture of these fantastic flowers with the wall trained roses, the Valerian and the Love in a Mist is a glorious romantic picture.
In the Rose garden the white spikes of the foxgloves tower above the geraniums, hesperis and catmint with literally thousands of buds on the roses to follow on. 
In the wildflower garden are the oxeye daisies, the buttercups and a growing number of Southern Marsh Orchids that come before other orchids."
On the grass terraces are the majestic yew topiaries with the mixture of wild flowers billowing around them. I adore this entrance to the main garden at this moment. It is sensational.
Why not take the opportunity to enjoy what's happening in the gardens this Sunday 19th June, for our Music in the Gardens event.
Relax in wonderful settings and enjoy music from The Three Chordettes – a three piece female group that sing swing and jazz hits.  Regulars to Helmingham,  Chocks Away for Dancing, will also be here bringing vintage music and dancing to life – the perfect treat for Father's Day too!
Bring a chair, blanket, enjoy a picnic or take advantage of our house BBQ & bar.
Gardens from 12:00pm
BBQ & Bar from 3:00pm
Music and Dancing from 4:00pm