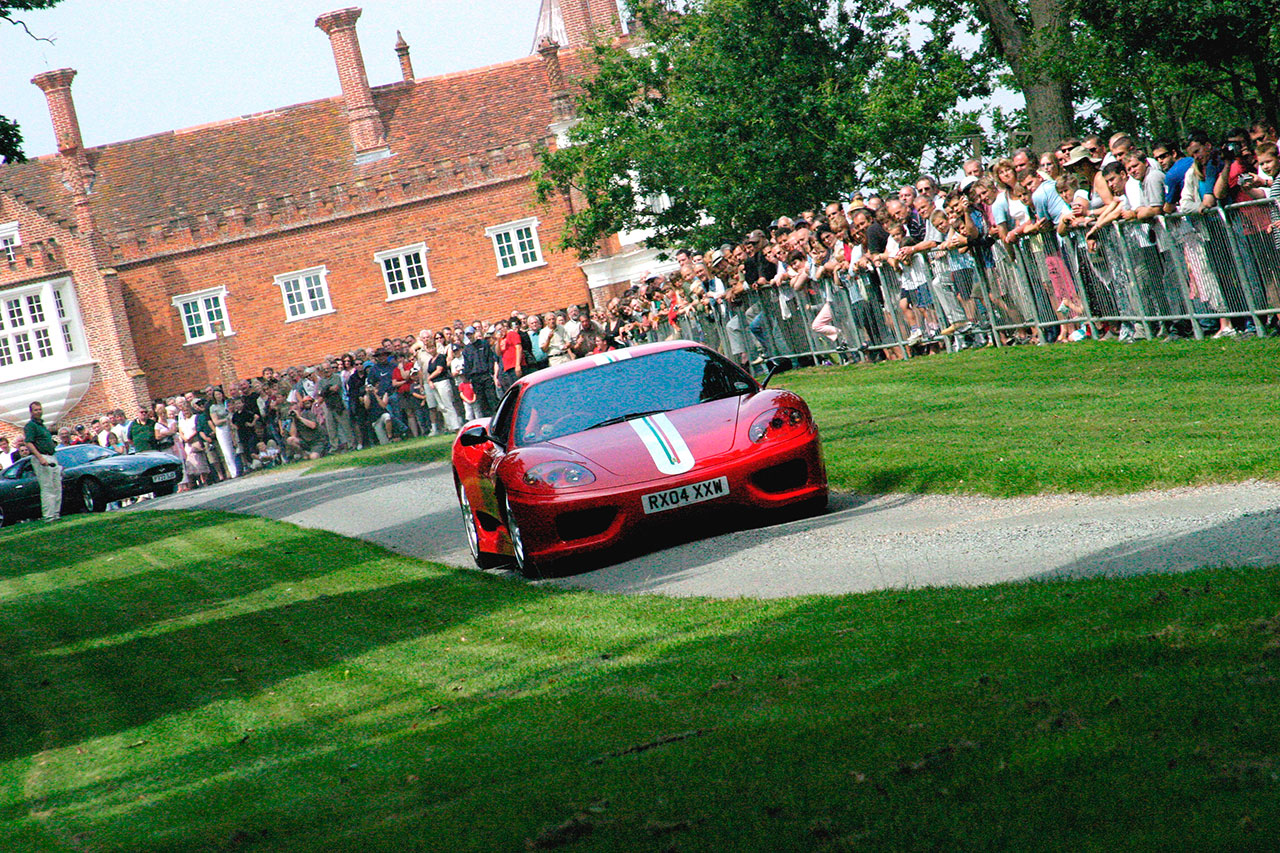 The Festival of Classic & Sports Cars
August 6, 2017 10:00 am - 5:00 pm
Held in association with the Suffolk Vehicle Enthusiasts Club (SVEC). Over 7,000 people attended the 2016 festival. The event attracts classic and sports car owners who exhibit their cars some of which parade up and down the main drive on the two concourse runs throughout the day.
Over 900 vehicles attend, representing the last 10 decades of motoring history, including many from Britain's motoring heyday – marques on display included Alvis, Bristol, Jensen, AC Riley, Armstong Sideley, Lea Francis, Crossley, BSA, Lagonda, Lanchester and Gordon Keeble. The oldest vehicle seen on display was a 1914 Ford Model T and the latest sports car models have included the Chevrolet Corvette and Ford Mustang's as well as Ferraris' and Porsche.
Download Entry Form PLEASE NOTE THAT OPTION 1 PLACES HAVE NOW SOLD OUT! OPTION 2 AND CLUB STAND AREAS STILL AVAILABLE.
This amazing collection of vehicles is displayed against the magnificent back drop of Helmingham Hall and its surrounding moat which sits in the middle of the ancient deer park.
As well as this impressive display of vehicles, the festival is also a lovely day out for the whole family with mini Land Rovers for children to drive, fairground stalls, over 40 craft and trade stalls, main ring entertainment, birds of prey and much, much more!
There will be an abundance of local food, drink and entertainment from The Broadside Boys, The Suffolk Phoenix Brass Band and Itchy Feet plus Chocks Away will be dancing throughout the day showing off their skills in Jive, Swing and Lindy Hop.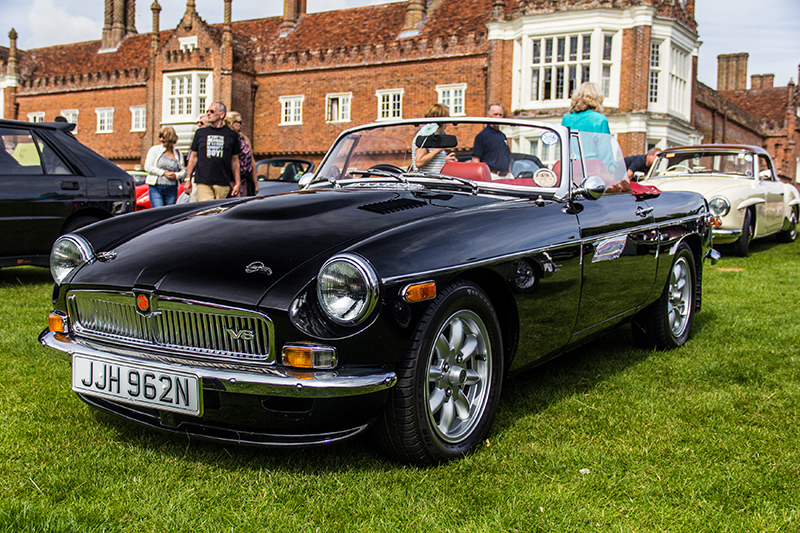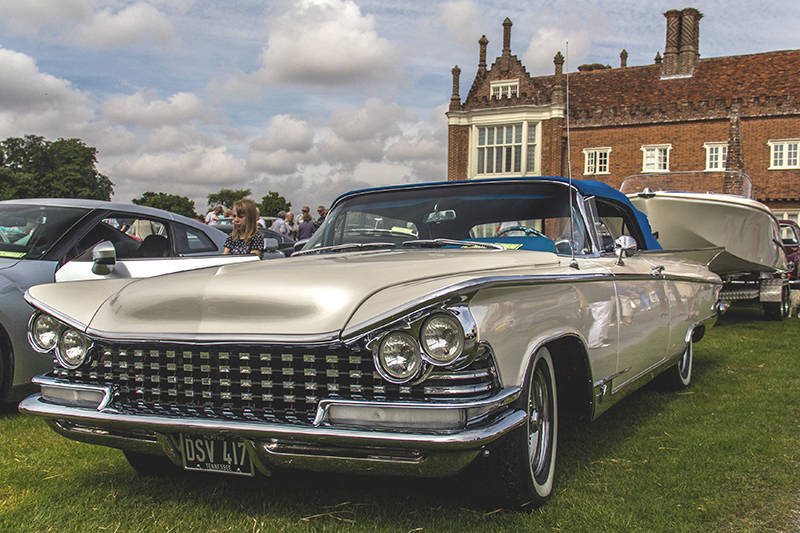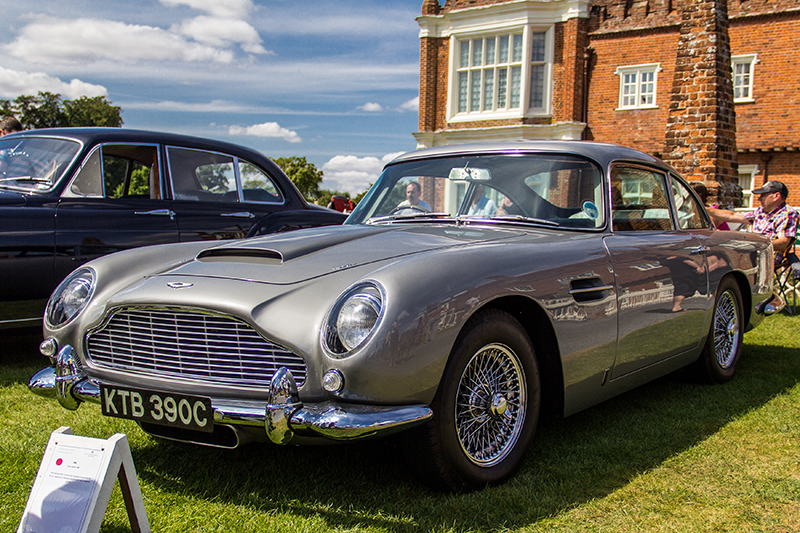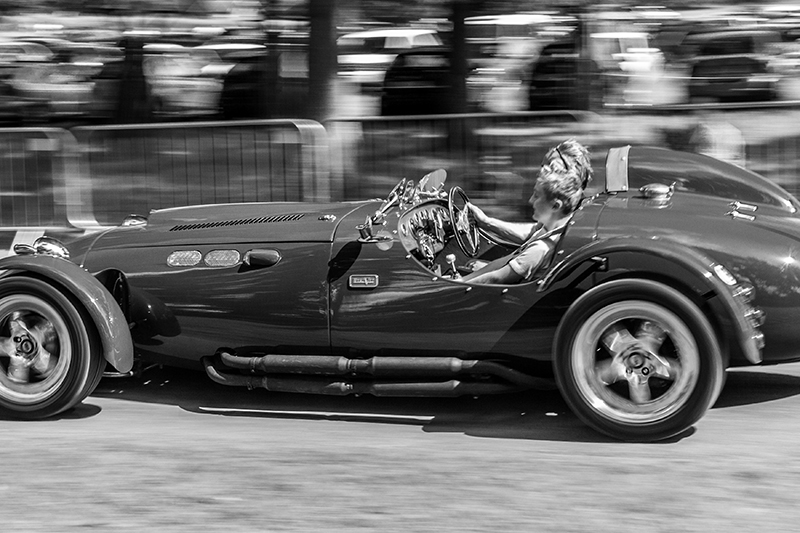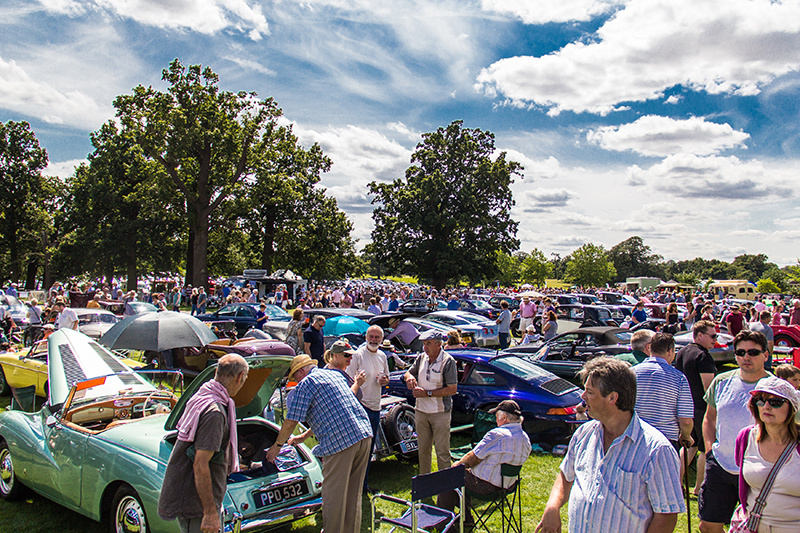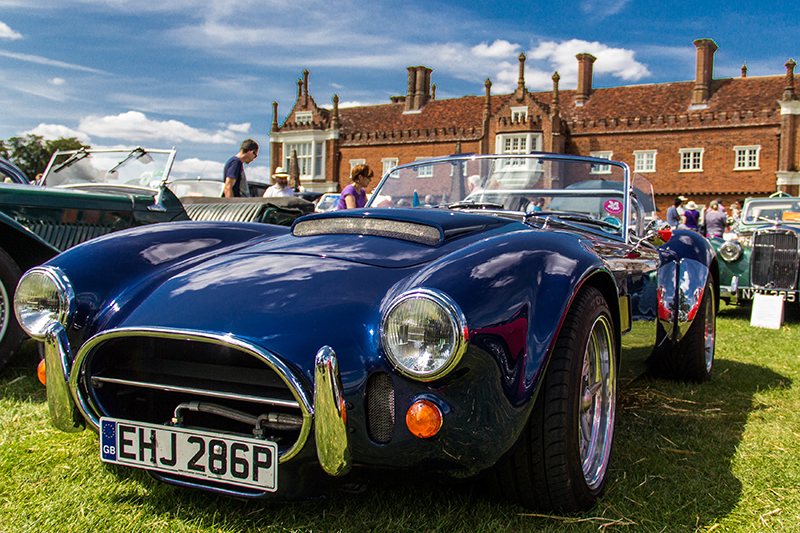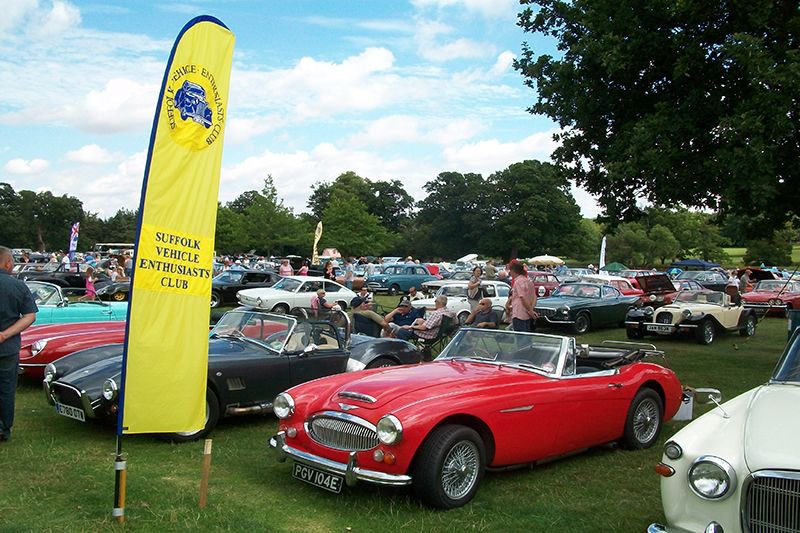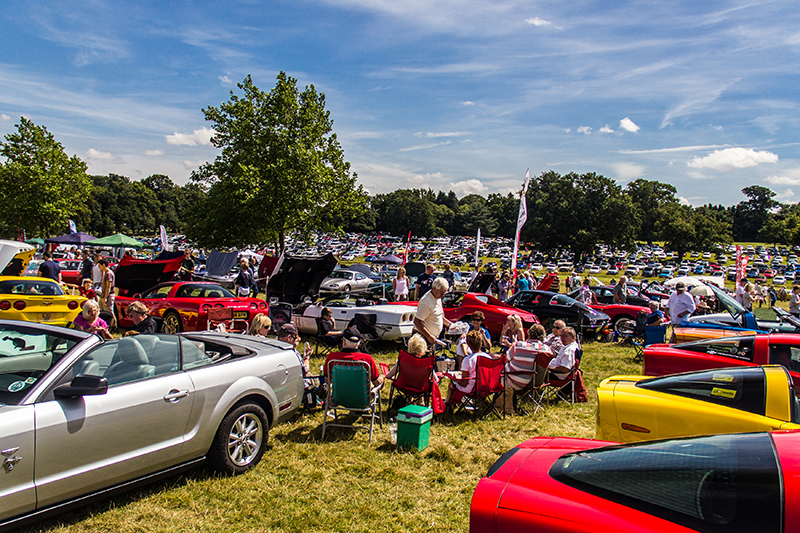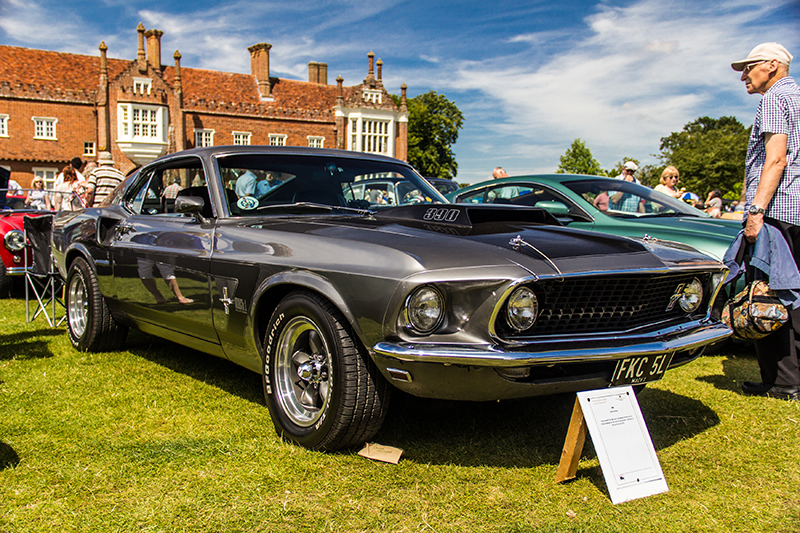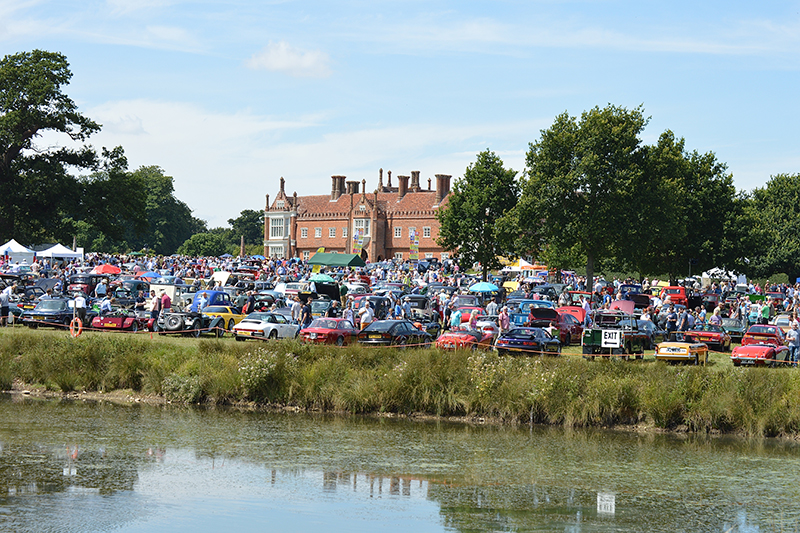 Calling all Motorcycle Clubs…WE NEED YOU!
In addition to classic & sports cars we would very much welcome local MOTORCYCLE CLUBS to exhibit with us. Thanks to the 2016 attendees we had a great start to this display but would welcome many more! Please email us for a motorcycle club booking form.
The 2016 event made a £6000 donation to EACH – Ipswich Children's Hospice www.each.org.uk
Car exhibitors have given very generous over the past 10 years and we hope that with the 2017 Festival we will be able to make an even greater donation. It is possible to make a donation with your classic car entry or as a visitor on the day at the EACH stand.
Lord Tollemache would like to thank everyone who made a donation in 2016 to The Ipswich Children's Hospice which goes to help with the everyday running costs of the Hospice as well as days out for the children and their families.
Tickets can be purchased online. Tickets will also be available on the gate on the day.
Adults £9.00
Children 7 years and over £4.00
Children under 7 years FREE
Family ticket (2 adults and 2 children) £22.00
Tickets can be bought in advance via the website or on the gate on the day (please note that credit/debit cards cannot be accepted on the gate on the day).
Well behaved dogs on leads welcome!
Answers to our 2016 'NAME THAT CAR!' Prize Draw Challenge Name the Make and Model. The models all have a 'Wildlife' theme:
They made 21 million before giving it some water = VW BEETLE
A ray of light on this striped feline = Sunbeam TIGER
Henrys wild quadruped = Ford MUSTANG
Sherpa with a dry throat = Hillman HUSKY
You could plug this hooded repltile into the mains = A C COBRA
8 legged latin lover = Alfa Romeo SPIDER
Deer like contestant on 'The Voice' = Singer GAZELLE
Steve Irwin needed a naval escort vessel to swim with this = Corvette STINGRAY
Bird of prey flying south of Hull = Humber HAWK
Quicky side step this treacherous person = Dodge VIPER
You can trust this to be on a Christmas card = Reliant ROBIN
American Golf = VW RABBIT
A victorious night before the wedding = Triumph STAG
Ferdinand never meant these for hangbags or shoes = Porsche CAYMAN
This bird of prey had a really old mother = Riley KESTREL
When Henry launched this cat, it appeared Steve McQuen parked it = Ford PUMA
Congratulation to our winners:
Mr Julian Ellis
Mr Allen Wilson
Mr Mervyn Hearn
Download Entry Form PLEASE NOTE THAT OPTION 1 PLACES HAVE NOW SOLD OUT! OPTION 2 AND CLUB STAND AREAS STILL AVAILABLE.