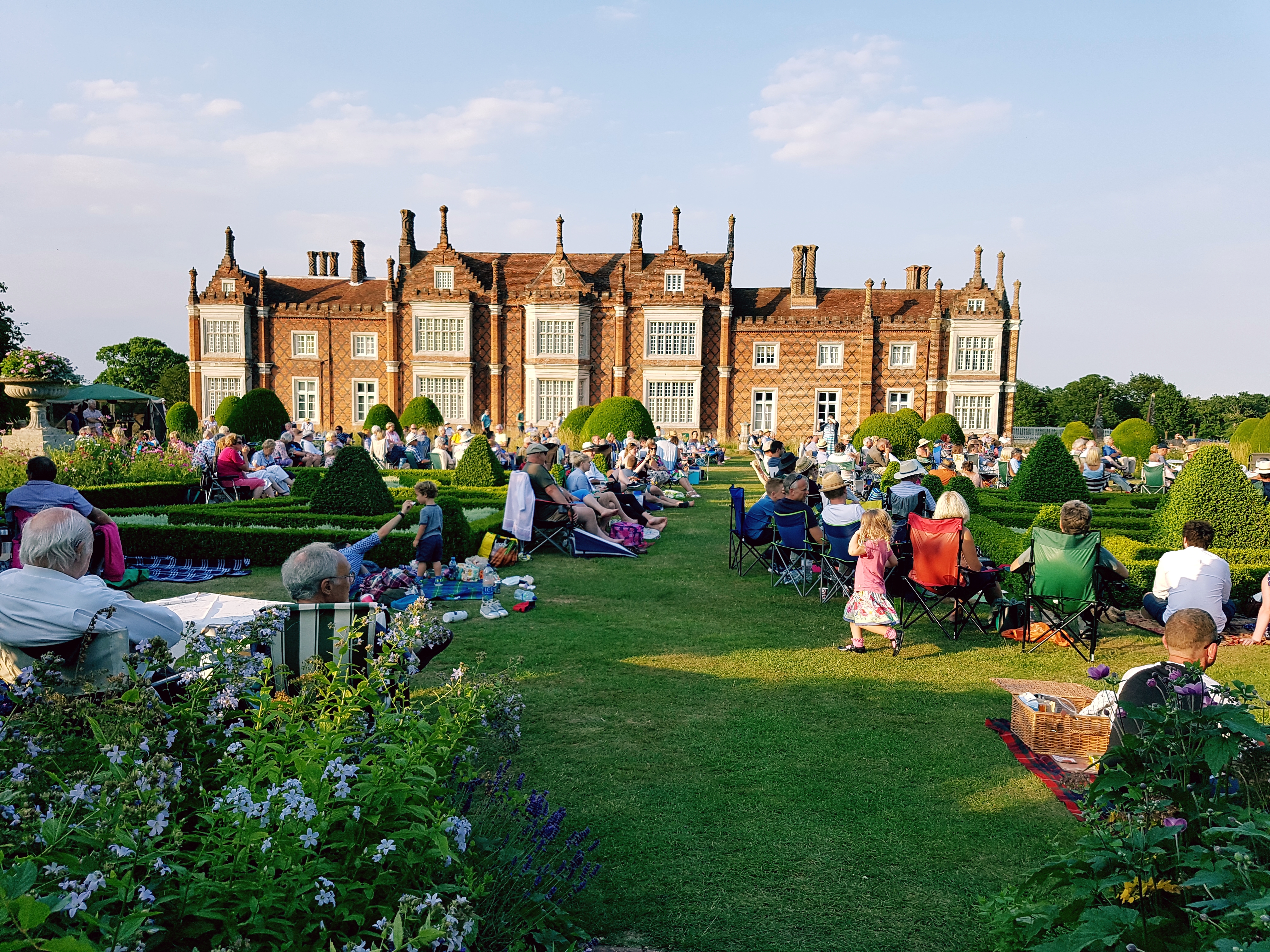 Music in the Gardens with Swing Machine Big Band
July 8, 2018 11:00 am - 7:00 pm
Gardens from 11:00am
BBQ & Bar from 12noon
Music from 4:30pm
Enjoy an afternoon exploring the gardens followed by live music in beautiful surroundings!
Swing Machine is an Ipswich-based 17 piece big band (including two vocalists) that performs many styles of music. The band has vast experience performing together for over twenty years at many different venues, and brings together a huge repertoire of music from the 1940s to the present day. Their forte is, of course, swing music and they take great delight in bringing to their audiences the music of Glenn Miller, Count Basie, Ted Heath, Woody Herman, Duke Ellington, Stan Kenton, etc. Their two top-class vocalists cover songs made famous by Frank Sinatra, Bobby Darin, Michael Buble, Ella Fitzgerald, etc., and complementing the band are some fabulous soloists.
Bring a chair, blanket, enjoy a picnic or take advantage of our house BBQ & bar. Delight in a relaxing evening in the enchanting gardens.
Admission Prices
Adults: £7.00
Children: £3.50
BBQ & Bar available on the day.
PLEASE NOTE THAT DUE TO LICENCING ONLY ALCOHOL PURCHASED FROM THE HELMINGHAM GARDEN BAR CAN BE CONSUMED ONSITE
Tickets can be bought in advance or on the gate on the day. Please note that there are no card facilities on the gate.