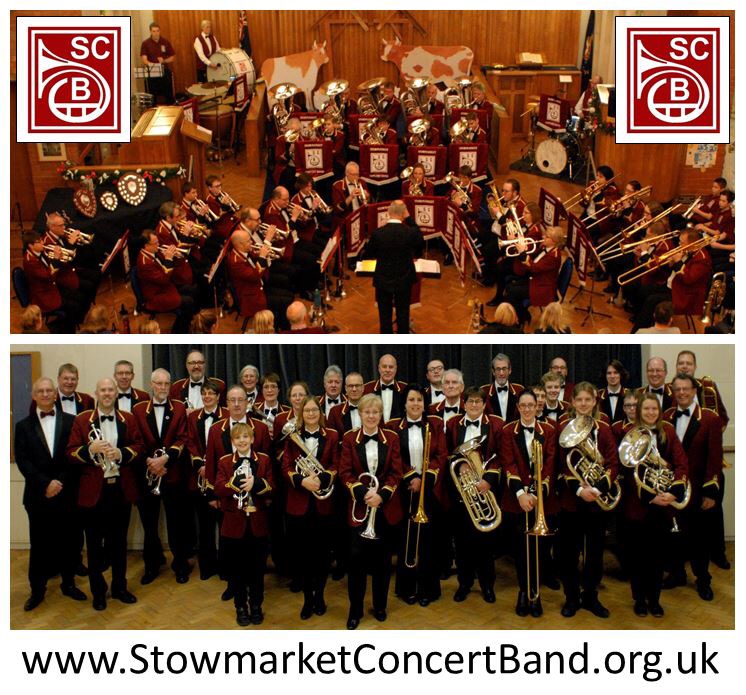 Brass in the Park
May 20, 2018 1:30 pm - 3:30 pm
Impromptu Brass in the Park Concert!
On Sunday 20th May we are delighted that the Stowmarket Concert Band will be performing an impromptu concert in the park from 1:30 – 3:30pm
Stowmarket Concert Band have a long history, over more than 50 years, of presenting quality performances in and around Stowmarket and the wider region, including many overseas tours. The musical selections contrast vastly from Bowie to Bach, and from Sinatra to Sondheim, and performances vary widely including weddings, marches, bandstands, formal concerts, Bavarian style 'beer nights' and fetes. They have nourished budding musicians for decades, many of whom have gone on to enjoy great success on the professional stage, or simply to enjoy a lifelong hobby of brass-banding.
The Stowmarket Concert Band is a registered charity, and have very much enjoyed forging strong links within the community. They work with amazing local charities including Stowmarket 'Target Club' and 'Monday Club', both involve in supporting adults with learning difficulties, and also 'Possibilities' who are dedicated to securing improved futures for some of the most vulnerable children in the world, in Uganda. We also host large concerts jointly with other groups such as choirs and school groups, and love to create memorable occasions for performers and audience alike.
For more information about the Stowmarket Concert Band please: www.StowmarketConcertBand.org.uk
Brass in the Park is included within the normal garden admission:
Adults: £7.00
Children: £3.50