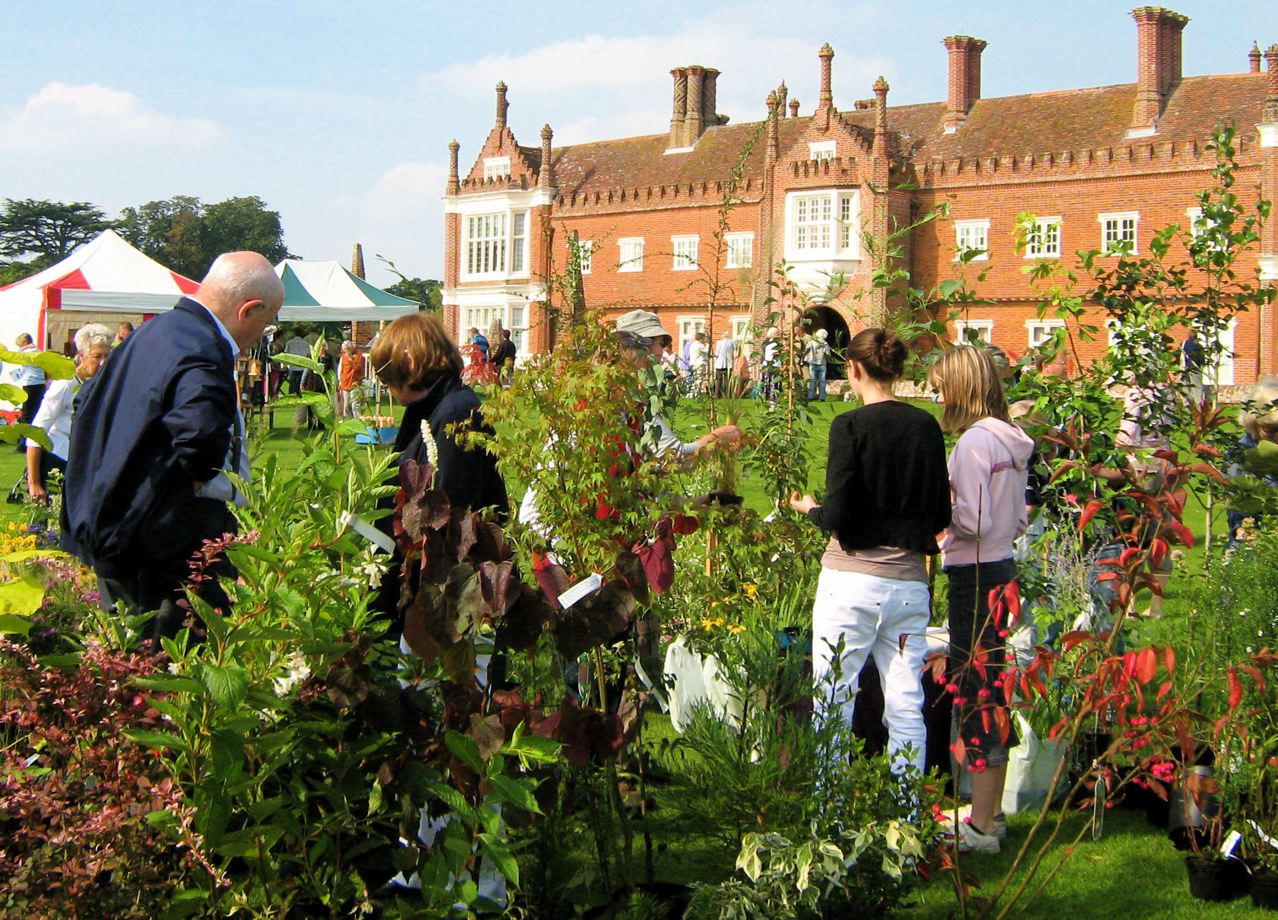 Autumn Plant Fair with Artisan Market
September 17, 2017 10:00 am - 4:00 pm
An exciting day out for experienced and novice gardeners alike
Our Plant Fair has been renewed and expanded for 2017, and we couldn't be more excited. This year's Autumn Plant Fair will boast specialist nurseries, new artisan and conservation zones, entertainment, children's activities, and much much more.
Garden Zone
We'll be welcoming plant nurseries from near and far, with lots of unusual and popular plants for sale. Visiting nurseries are to include The Tree Peony Nursery from Yorkshire and their selection of ferns, grasses, alpines and much more. Local National Plant Collections and the Suffolk Plant Heritage propagation group will be selling rare plants, some that are not offered for sale anywhere else! Finally we will have stalls selling a range of garden accessories from antique garden tools to modern sculpture and garden furniture.
Conservation Zone
The Conservation Zone will feature leading garden societies alongside local and national charities, all giving out specialist advice about plants, gardens and wildlife conservation.
Artisan Zone
A wide range of exhibitors will be offering everything from artisan foods and handmade soaps, to vintage French collectables and pottery.
800 Free Bulbs
We'll be giving away 800 Muscari latifolium, the 'Oxford and Cambridge Grape Hyacinth' an 'Award of Garden Merit' (AGM) plant', to the first 800 visitors to claim them. Giving a plant away is the best form of conservation.
Garden Marquee
The Garden Marquee will play host to a wide range of workshops, including those led by leading garden designer Lady Tollemache. Our Plant Doctors will also be available to offer you their expert advice on any gardening topic, working with you to identify any mystery plants and plant problems.
As well as our wonderful stall holders, we have a fantastic programme of entertainment including live music, vintage dancing and free goodie bags with plants for children. Lots of lovely local food and drink will also be available on the day. Situated in front of the magnificent moated Helmingham Hall, entry to the Autumn Plant Fair includes free admission into the fabulous Grade 1 Listed gardens.
Tour of Helmingham Gardens with Lady Tollemache
Lady Xa Tollemache, who has won gold medals at Chelsea for her garden designs, will be taking a group of visitors around the garden at Helmingham Hall. This is a unique opportunity for a conducted tour of Helmingham. Numbers are strictly limited, so early booking is advisable. The tour will be at midday on 17th September during the Plant Fair. Tickets £10 each.
Visitors to the plant sale can also enjoy Helmingham's Grade 1 listed gardens including the dramatic borders, knot and herb garden, nineteenth century parterre, ancient deer park and Victorian kitchen garden. An ideal day out for gardening clubs and similar groups – coaches are very welcome.
Admission & Prices
Admission which includes entry into the Grade 1 Listed gardens is £7 for adults and children are free.  Tickets can be bought on the gate on the day (please note that credit/debit cards cannot be accepted on the gate on the day).
For further information and bookings contact Katy Day, 01473 890799, or events@helmingham.com
Questions?
Sarah Cook: 01473 822400 – sarah@malmaisons.plus.com
Katy Day: 01473 890799 – events@helmingham.com